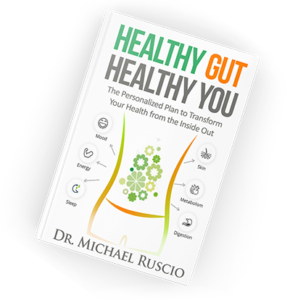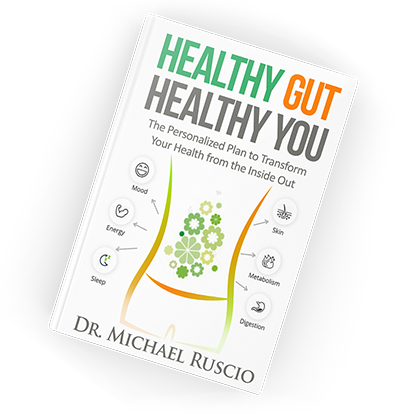 Michael Ruscio, DC is a doctor, clinical researcher and best-selling author whose practical ideas on healing chronic illness have made him an influential voice in functional and alternative medicine. His research has been published in peer reviewed medical journals and he speaks at integrative medical conferences across the globe.
Dr. Ruscio's best-selling book, Healthy Gut, Healthy You, has paved the way for a 'start with the gut' philosophy which has enabled doctors and patient to obtain improved outcomes with minimal expense and effort.
He is leading the charge to make alternative medicine more affordable, effective and practical, through a pragmatic application of evidence-based therapies. Dr. Ruscio's ability to objectively analyze medical literature has made him a trusted voice of reason, a voice he shares on his top-rated podcast and website.
From Dr. Ruscio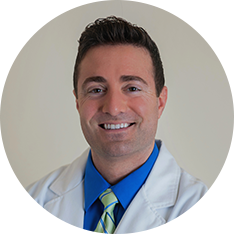 Functional and alternative medicine can be extremely helpful for a wide array of symptoms and ailments, including depression, fatigue, brain fog, bloating, constipation, abdominal pain, weight gain, joint pain, autoimmunity and thyroid health. There are a few important contextual points to bear in mind also.
The scientific documentation supporting the effectiveness of natural therapies is incontrovertible in many areas of healthcare, especially but not limited to, digestive maladies.
Alternative medicine is not a panacea and it's important for even the most ardent supporters of natural medicine to realize that conventional medicine has a time and place.
Overzealousness in alternative medicine has lead to unnecessarily complicated recommendations, including overly restrictive diets, excessive supplement programs and expensive testing which can be debilitating.
Functional medicine can lead to miraculous improvements in one's health. I advocate for a progressive but cautious model that will provide you helpful recommendations for improving your health while also remaining sensitive to cost and practicality.
If you are searching for a reasonable voice, that is not 'anti-medicine', will not make you afraid of food, feel dependent upon supplements or subject you to expensive and unnecessary testing, I invite you to explore the information on this site.
Personal Experience
Dr. Ruscio fell ill during his twenties. He eventually found the cause of his problem was being driven by a gut infection. However, he wasted much time and money treating symptoms with natural therapies. Dr. Ruscio's hope, in his teaching is to prevent other patients and clinicians from making this same mistake.
Training and Credentials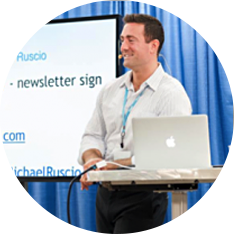 Dr. Ruscio has a diverse training background. His undergraduate studies were in exercise science and pre-med. Dr. Ruscio later decided to depart from his plans of conventional medicine after he was unable to find relief in this system. He decided to pursue alternative medicine because of his positive personal experience with it. However, during his training in alternative medicine he became concerned at the level of dogma and lack of scientific rigor in parts of this field. Dr. Ruscio now works to provide what he feels to be an optimal balance of progressive, natural-medicine-focused solutions, applied within a conservative, practical and evidence-based model.
Functional Medicine Practitioner
Lead researcher in pending IBS study
Post-doctoral continuing education provider
Doctor of Chiropractic – Life Chiropractic College West
B.S. Exercise Kinesiology – University of Massachusetts