If you need help using this information to become healthier, click here
In Case You Missed It
On Monday, we discussed how the Paleo Diet works better than standard nutritional recommendations.
On Wednesday's podcast release, we talked with Kevin Geary and discussed what underlies things like cravings, bad habits and the inability to stick with a health plan.
---
Dr. Ruscio's Weekly Tip
In this week's tip, we discussed why it's important to look at our mindset behind behavior change.
---
Latest Research
Vitamin D receptor polymorphisms are associated with increased thyroid autoimmunity.
Computer use is a risk factor for overweight development in young women — get outside!
The far-reaching effects of the gut are illustrated by a wide array of extraintestinal manifestations of celiac disease.
Sun exposure may reduce food allergy.
Both lower-carb and higher-carb diets can improve health.
---
Laugh a Little!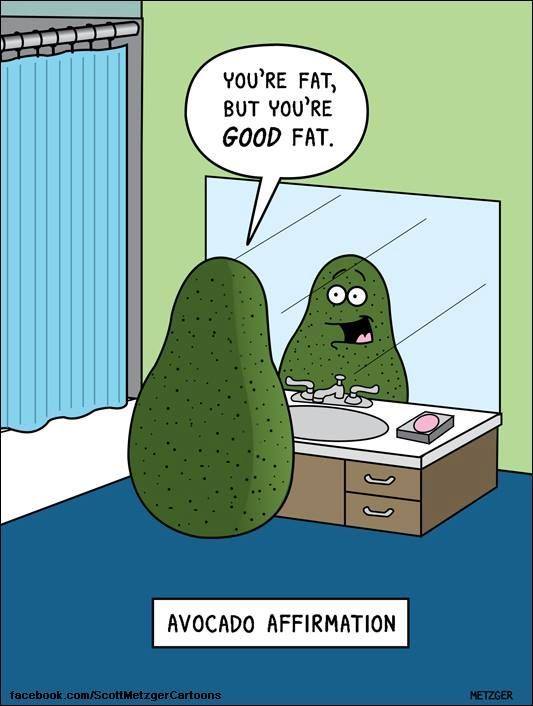 ---
Healthy Foodie
Dr. Jill Carnahan: Pumpkin Spice Waffles
Gluten Free School: Healthified Raw Vegan Cookie Dough Truffles
Vine Healthcare : Creamy Avocado Dressing (Gluten-free, Dairy-free w/ Vegan Option)
The Healthy Apple: Roasted Cauliflower and Onion Salad with Creamy Chickpea Garlic Sauce
---
Happiness Homework 
Dance: Turn on the radio or iPod and dance away to your favorite songs.
---
Dr. Ruscio's Quotable
The best preparation for tomorrow is doing your best today.
– H. Jackson Brown, Jr.

If you need help using this information to become healthier, click here
What do you think? I would like to hear your thoughts on the research, recipes and other info above.