In Case You Missed It
On Monday, we discussed preventing and reversing damage from acid lowering medications.
On Wednesday's podcast release, we spoke with Dr. David Brady and discussed testing & the gut-autoimmune connection.
Latest Research
This study seeks to understand childhood BMI in relation to microbiota in infancy and lifetime antibiotic use.
"The intestinal microbiota of infants are predictive of later BMI and may serve as an early indicator of obesity risk. Bifidobacteria and streptococci, which are indicators of microbiota maturation in infants, are likely candidates for metabolic programming of infants, and their influence on BMI appears to depend on later antibiotic use."
---
A systematic review and meta-analysis examined the effect of probiotic consumption on psychological symptoms. The result …
"Probiotic consumption may have a positive effect on psychological symptoms of depression, anxiety, and perceived stress in healthy human volunteers."
---
A study investigated how gut microbiota manipulation by antibiotics (7-day administration of amoxicillin, vancomycin, or placebo) affects host metabolism in 57 obese, pre-diabetic men. The study concluded that interference with adult microbiota by 7-day antibiotic treatment has no clinically relevant impact on metabolic health in obese humans.
---
This study indicates the prevalence of small intestinal bacterial overgrowth (SIBO) in patients with gastrointestinal symptoms. 200 patients of both sexes were evaluated. The results indicate a significant prevalence of SIBO (higher prevalence in females). 18% of patients showed Methane gas positivity. Exhaled H2 and CH4 was shown in 56% and 64% of patients respectively.
---
Moderate quality evidence supports the use of probiotics for the prevention of pediatric antibiotic-associated diarrhea.
"Among the various probiotics evaluated, Lactobacillus rhamnosus or Saccharomyces boulardii at 5-40 billion colony-forming units/day may be appropriate given the modest NNT and the likelihood that adverse events are very rare."
Laugh a Little!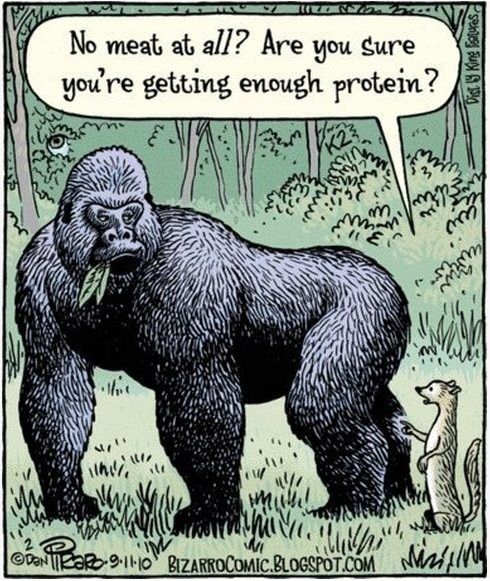 Healthy Foodie
Paleo Grubs: Homemade Paleo BBQ Sauce
The Cozy Apron: Hearty Italian Chicken and Autumn Veggie Soup
Nom Nom Paleo: Zucchini Spaghetti (Zoodles!) & Meatballs
Gluten-Free Living: Mixed Berry Milkshakes
Happiness Homework 
Read your favorite chapter from a book you love!
Dr. Ruscio's Quotable
"What you do today can improve all your tomorrows."
— Ralph Marston

What do you think? I would like to hear your thoughts or experience with this.
Dr. Ruscio is your leading functional and integrative doctor specializing in gut related disorders such as SIBO, leaky gut, Celiac, IBS and in thyroid disorders such as hypothyroid and hyperthyroid. For more information on how to become a patient, please contact our office. Serving the San Francisco bay area and distance patients via phone and Skype.