In Case You Missed It
On Monday, we discussed using the liquid elemental diet to heal your gut, SIBO, IBS and methylation.
On Wednesday's podcast release, we discussed choosing the right thyroid medication.
Latest Research
Methanogenesis is associated with the presence of diverticulosis. Further studies are needed to evaluate a possible etiological role of methanogenesis and methanogenic archaea in diverticulosis.
---
Refractory celiac disease may be due to SIBO, infection, lack of enzyme, etc. but, like IBD, some cases (severe) may require strong immunosuppressive therapy (Rx in this case azathioprine) or consideration of FMT.
---
In a systematic review and meta-analysis looking at the risk of inflammatory bowel disease flares after fecal microbiota transplantation, it appears that rates of IBD worsening are overall marginal across high-quality randomized control trials. It is unknown if the FMT itself led to the worsening of IBD in this small fraction or if this represents alternative etiologies.
---
The administration of MI-Se is significantly effective in decreasing TSH, TPOAb and TgAb levels, as well as in enhancing thyroid hormones and personal wellbeing. Such treatment restored euthyroidism in patients diagnosed with autoimmune thyroiditis.
---
The prevalence of newly diagnosed autoimmune thyroid diseases and especially subclinical hypothyroidism was significantly higher in female prolactinoma patients in comparison to age-matched healthy women. Routine screening for autoimmune thyroid diseases (thyroid function, immunology, and ultrasound examination) in all female patients with prolactinoma at the time of diagnosis is recommended.
Laugh a Little!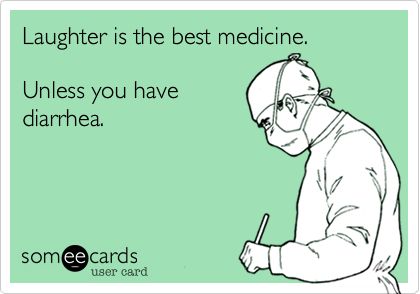 Healthy Foodie
Elana's Pantry: Egg-Free Keto Crackers
Bloom & Nourish: Roasted Sweet Potato and Cranberry Salad with Blue Cheese, Toasted Walnuts, and a Warm Apple Cider Vinaigrette
Gluten-Free Living: Streusel-Topped French Toast Casserole
Food Faith FItness: Paleo Vegan Peach Cobbler Crumble
Happiness Homework 
Look at the stars.
Dr. Ruscio's Quotable
"Very little is needed to make a happy life; it is all within yourself, in your way of thinking."
— Marcus Aurelius

What do you think? I would like to hear your thoughts or experience with this.
Dr. Ruscio is your leading functional and integrative doctor specializing in gut related disorders such as SIBO, leaky gut, Celiac, IBS and in thyroid disorders such as hypothyroid and hyperthyroid. For more information on how to become a patient, please contact our office. Serving the San Francisco bay area and distance patients via phone and Skype.