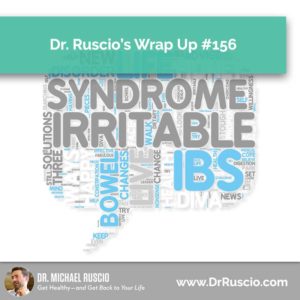 In Case You Missed It
On Monday, we discussed the if gluten is bad for your health with Mind Pump.
On Wednesday's podcast release, we spoke with Kiran Krishnan and discussed four novel bacillus probiotics that can help heal your gut.
---
Latest Research
A randomized, double-blind, placebo controlled study looked at the effect of short-chain fructooligosaccharides (scFOS) on the composition of fecal microbiota and anxiety in patients with IBS.
"Rectal discomfort threshold, and IBS and quality of life scores, significantly improved during treatment, but in a similar manner in both scFOS and placebo groups; a post-hoc analysis showed that the effect of scFOS on rectal sensitivity was more pronounced in constipation-predominant-IBS patients. Contrary with placebo, scFOS significantly reduced anxiety scores and increased fecal Bifidobacteria without modifying other bacterial groups."
Celiac Disease is postulated to be considered in the preconceptional screening of patients with reproductive disorders, but for non-celiac gluten sensitivity, the effect on fertility is not yet proven.
The role of personality can impact daily food allergy experiences.
"Neuroticism did not predict more frequent allergy issues or greater stress/poorer mood.
Higher openness to experience predicted a range of issues including going hungry because there is no safe food available, problems finding suitable foods when grocery shopping, feeling anxious at social occasions involving food, being excluded, and feeling embarrassed and poorly understood about their food allergy.  Conscientious people were less embarrassed or self-conscious about their food allergy, but had more problems eating out, and their positive mood was more impaired.  Extraversion and agreeableness played minor roles."
Could altered thyroid function be the result of ingesting too much fluoride? A study examined the association between fluoride exposure and diagnosis of a thyroid condition and indicators of thyroid functioning, among a sample population of Canadians.
"These analyses suggest that, at the population level, fluoride exposure is not associated with impaired thyroid functioning in a time and place where multiple sources of fluoride exposure, including CWF, exist."
"Literature on the effects of caffeine intake on muscle strength and power is equivocal. This meta-analyses showed significant ergogenic effects of caffeine ingestion on maximal muscle strength of upper body and muscle power. Future studies should more rigorously control the effectiveness of blinding. Due to the paucity of evidence, additional findings are needed in the female population and using different forms of caffeine, such as gum and gel."
---
Laugh a Little!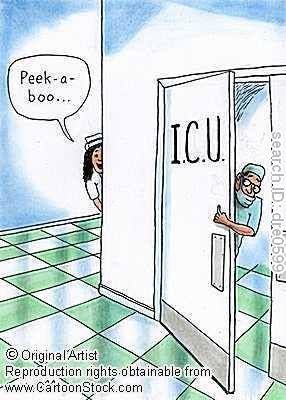 ---
Healthy Foodie
Skinny Taste: Bangin Good Shrimp
PaleoLeap: Paleo Taco Soup
Joyful Healthy Eats: Asian Chicken Mason Jar Salad
PaleOMG: Treat Yo' Self Cookies & Cream Collagen Shake
---
Happiness Homework 
Wake up early to see the sunrise.
---
Dr. Ruscio's Quotable
"Some people are always grumbling because roses have thorns; I am thankful that thorns have roses."
— Alphonse Karr

What do you think? I would like to hear your thoughts on the research, recipes and other info above.
I care about answering your questions and sharing my knowledge with you. Comment below with any health question you may have and I will incorporate it into our new monthly podcast just for you!
Dr. Ruscio is your leading functional and integrative doctor specializing in gut related disorders such as SIBO, leaky gut, celiac, IBS and in thyroid disorders such as hypothyroid and hyperthyroid. For more information on how to become a patient, please contact our office. Serving the San Francisco bay area and distance patients via phone and Skype.