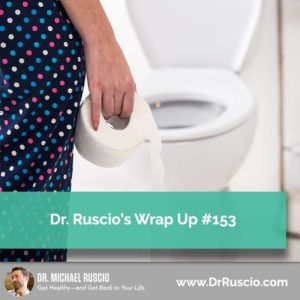 In Case You Missed It
On Monday, we discussed squatting with the guys from Mind Pump.
On Wednesday's podcast release, we spoke with David Perlmutter, MD and discussed how gut health relates to just about everything else in the body.
---
Dr. Ruscio's Weekly Tip
In this week's tip, we discussed vital coenzyme's stressors.
---
Latest Research
There is evidence that fermented milk containing multiple probiotic strains and prebiotics increases the frequency of complete bowel movements in patients with Parkinson Disease who are having issues with constipation.
Despite their strictly gluten free diet adherence, many people with Coeliac disease report that their symptoms are only partially improved by the diet. In this study, researchers looked to Candida and saccharomyces as the cause of  symptoms. Both Candida and saccharomyces were detected in 33% of the Celiac disease patients compared to 0% and 10% of the control group. More studies are needed to understand the significance of this correlation in those who have Celiac disease.
Additional studies are needed, however findings support accumulating evidence that food allergies are associated with skin infections and eczema.
Living in a farming environment during childhood is protective of developing asthma in adolescence and adulthood, as compared to living in rural non-farming or non-rural environments.
Fungal dysbiosis was associated with IBS. Fungi was found to promote visceral hypersensitivity in a rat study. They were able to reduce visceral hypersensitivity by administering fungicides, soluble β-glucans, or a spleen-associated tyrosine kinase inhibitor. Therefore intestinal fungi might be manipulated for treatment of IBS-related visceral hypersensitivity.
---
Laugh a Little!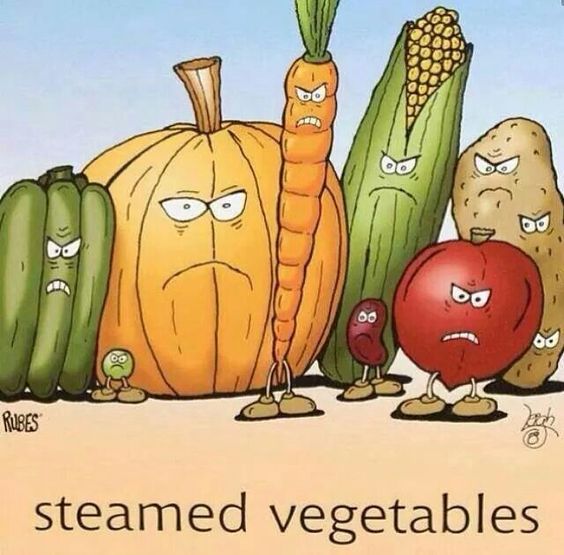 ---
Healthy Foodie
Joyful Healthy Eats: Baked Loaded Sweet Potato Wedges
PaleoLeap: Cobb Salad
Gina Homolka: Skillet Cauliflower "Arroz" Con Pollo
PaleOMG: Mint Chocolate Chip Collagen Shake
---
Happiness Homework 
Cook something that you have never made before.
---
Dr. Ruscio's Quotable
"Peace begins with a smile."
— Mother Teresa
What do you think? I would like to hear your thoughts on the research, recipes and other info above.
I care about answering your questions and sharing my knowledge with you. Comment below with any health question you may have and I will incorporate it into our new monthly podcast just for you!
Dr. Ruscio is your leading functional and integrative doctor specializing in gut related disorders such as SIBO, leaky gut, Celiac, IBS and in thyroid disorders such as hypothyroid and hyperthyroid. For more information on how to become a patient, please contact our office. Serving the San Francisco bay area and distance patients via phone and Skype.