If you need help using this information to become healthier, click here
In Case You Missed It
On Monday, we discussed hypothyroid and fatigue.
On Wednesday's podcast release, we spoke with Dr. Carri Drzyzga, and addressed the root causes of fatigue.
---
Dr. Ruscio's Weekly Tip
In this week's tip, we discussed some practical tips to overcome fatigue .
---
Latest Research
Another study showing FMT is effective for IBD.
Paleo diet works better than conventional lower fat and higher grain diet for type 2 diabetes.
Early life gut infections might impair cognitive development later in life.
Tele-medicine is starting to permeate research.
Bio-Three probiotics have shown impressive results in ulcerative colitis in two clinical trials.
---
Laugh a Little!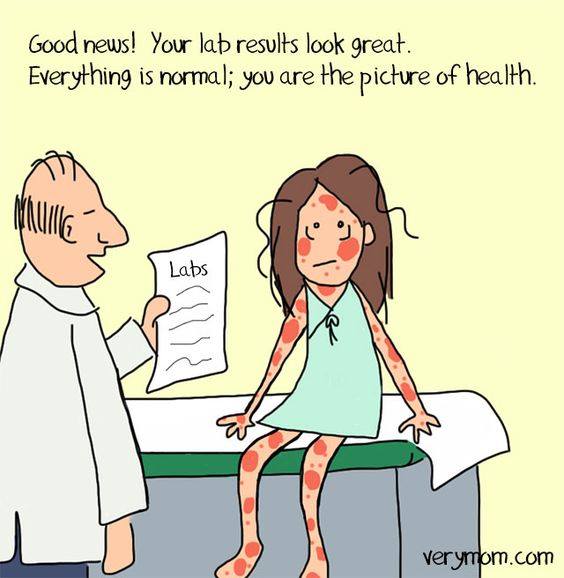 ---
Healthy Foodie
PaleoLeap: Shrimp Ceviche with Tostones
Andrea Beaman: Cinnamon and Nutmeg Spiced Squash Soup
Dr. Jill Carnahan: Paleo Carrot Cake with Vanilla Icing
Against All Grain: Korean Beef Wrapped Asparagus
---
Happiness Homework 
List 3 good things that happened today; they don't have to be that amazing, just three things that made you feel a little better.
---
Dr. Ruscio's Quotable
Life is 10% what happens to you and 90% how you react to it.
― Charles R. Swindoll
If you need help using this information to become healthier, click here
What do you think? I would like to hear your thoughts on the research, recipes and other info above.
I care about answering your questions and sharing my knowledge with you. Comment below with any health question you may have and I will incorporate it into our new monthly podcast just for you!
Dr. Ruscio is your leading functional and integrative doctor specializing in gut related disorders such as SIBO, leaky gut, Celiac, IBS and in thyroid disorders such as hypothyroid and hyperthyroid. For more information on how to become a patient, please contact our office. Serving the San Francisco bay area and distance patients via phone and Skype.