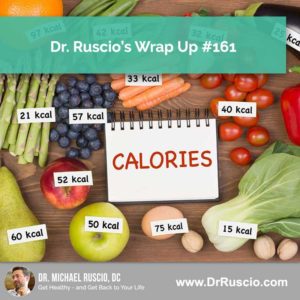 In Case You Missed It
On Monday, we discussed the best diet to improve your gut health.
On Wednesday's podcast release, we spoke with Dr. Jill Carnahan and discussed histamine intolerance & Mast Cell Activation Syndrome.
Latest Research
Could there be an association between autistic regression and autoimmunity? The findings from one study suggest that predisposition to autoimmunity, and immune/inflammatory activation, may be associated with autistic regression.
---
Oral spore-based probiotic supplementation reduces symptoms indicative of "leaky gut syndrome".
---
This meta-analysis shows that the Low FODMAP diet is beneficial for reducing gastrointestinal symptoms in patients with quiescent IBD.
---
The outcomes in this study show that a very low-calorie diet (VLCD) is able to beneficially alter both gut microbiome diversity and metabolism in obese humans. However, the change in diversity and bacterial metabolism diminished during the weight maintenance phase, despite sustained reductions in body weight and sustained improvements of insulin sensitivity.
---
A single measurement of zonulin level is not recommended for assessment of intestinal barrier integrity. Instead, a measurement of IgG and IgA antibodies against zonulin, occludin, and other tight junction proteins is proposed to evaluate loss of intestinal barrier integrity.
Laugh a Little!
Healthy Foodie
Joyful Healthy Eats: Easy Strawberry Avocado Pasta Salad
PaleoLeap: Balsamic Chicken Salad
Pale OMG: Mexican Chorizo Frittata
Our Paleo Life: Banana Chia Pudding
Happiness Homework 
Donate your old books and clothes to charity.
Dr. Ruscio's Quotable
"The future belongs to those who believe in the beauty of their dreams."
— Eleanor Roosevelt
What do you think? I would like to hear your thoughts or experience with this.
Dr. Ruscio is your leading functional and integrative doctor specializing in gut related disorders such as SIBO, leaky gut, Celiac, IBS and in thyroid disorders such as hypothyroid and hyperthyroid. For more information on how to become a patient, please contact our office. Serving the San Francisco bay area and distance patients via phone and Skype.