The Problem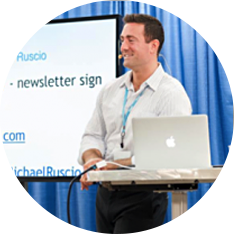 Hi, this is Dr. Ruscio, and I'd like to explain why my new book, Healthy Gut, Healthy You, can help you vastly improve your health.
I've noticed people are confused regarding the cause of their health ailments, often wondering "Is it my thyroid, nutrient deficiencies, food allergies, toxins, maybe bacterial overgrowth…?" And people also struggle with where to start. "Should I be low carb, high fiber, gluten-free, taking probiotics or vitamin D…?"
This dilemma is worsened because the proposed solutions are often dogmatic: avoid gluten completely, no carbs, handfuls of supplements, or what have you…. This creates plans that are hard to follow AND expensive.
The Realization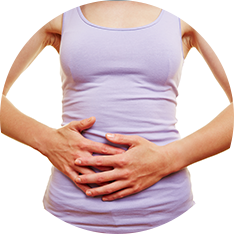 So what do you do? What is the fastest and easiest way to feel better? You start with your gut. Fixing a problem in the gut often addresses the root cause of your symptoms… symptoms like fatigue, depression, anxiety, joint pain, sleep difficulties, skin issues, and weight gain.
Because starting with the gut addresses the cause of many health ailments, you end up doing less, but achieving more. Less dietary changes, less supplements, but with more improvements in how you feel.
The Solution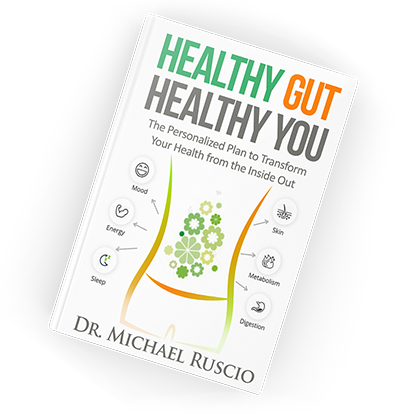 This is why I am so excited about my new book, Healthy Gut, Healthy You.
In this book, all of the important information regarding your gut health is first translated into an interesting storyline. Then, at the end of the book, I organize everything we have learned into a step-by-step plan that is personalized to your needs so we can get you healthy. Because the plan is personalized, it's efficient – you obtain maximal improvement with minimal effort.
By going through this step-by-step plan, we will work together to determine what diet is best for you and what supplements you should use, in what sequence, and for how long.
Buy the book on Amazon
Symptoms this book can improve
How? By treating the root cause – your gut!
After reading this book and going through the self-help plan, you can expect to feel vastly better because you have addressed the root cause of your symptoms, your gut.
Equally as important, you will feel empowered, educated, and confident in the plan that we, together, have crafted for you.
The most important step you can take in optimizing your health is improving the health of your gut. I look forward to guiding you through this process and witnessing the remarkable improvements this plan can produce.
I highly recommend Dr. Ruscio's book for both the suffering patient and clinicians looking to sharpen their skills.
Dr. Ruscio is a leader in our field of functional medicine. He has always impressed me with his science-based approach that also includes a practical application emphasis. I believe highly skilled clinicians who have strong evidence-based backgrounds are what our profession needs to advance and take its rightful place as a leading option for sick patients; Dr. Ruscio delivers in this regard. I would highly recommend his book for both the suffering patient and the clinician looking to sharpen their skills.
Those helped by his book are living proof of Dr. Ruscio's exemplary approach.
I have enjoyed the support, guidance, and inspiration of a short list of thought leaders in the holistic health space. Dr. Michael Ruscio is on this list and is an exemplary model of a rare clinician who can effectively translate cutting-edge science into clinical efficacy. His book and those it has helped are living proof of his deep understanding of systems biology and specifically an advanced approach to the ancient practice of starting with the gut.
A must-read for anyone looking to improve their gut health.
I have studied gut health for nearly 20 years and have encountered few people with the level of knowledge on this topic that Dr. Ruscio possesses. Interestingly, his knowledge is not confined merely to research concepts, nor a purely clinical understanding. Dr. Ruscio is unique in that his knowledge and experience are at the highest level of both theory and practical application of improving gut health. His book is a must-read for anyone looking to improve their gut health.
Dr. Ruscio's book is THE authority to learn about and heal your gut.
As a dietitian with celiac, I have a high interest in helping people heal their guts. Dr. Ruscio's book is the authority to learn about the microbiome and how it relates to diet, sleep, movement, sunlight, and stress. If you're confused between diets like Elemental and low FODMAP, and wondering whether taking probiotics or adding fiber or digestive enzymes might help you, this is the book you need. It's a fantastic resource, complete with evidence and sound interpretation for both clinicians and those who have not seen results through traditional routes. Diana Rodgers, licensed registered dietician nutritionist and creator of SustainableDish.com