If you need help using this information to become healthier, click here
In Case You Missed It
On Monday, we discussed if gluten free diets increase mercury, lead and arsenic.
On Wednesday's podcast release, we spoke with Keith Norris and discussed Paleo (f)x and the paleo ,ovement.
---
Dr. Ruscio's Weekly Tip
In this week's tip, we discussed the ultimate paleo event of the year.
---
Latest Research
Level of elevation of thyroid antibodies might be an independent predictor of thyroid cancer risk.
Differences in the gut microbiota might predict who responds better to a weight loss program.  How this changes weight loss treatment is still unclear.
Exposure to UV lights (similar to tanning) showed cardiovascular benefits.
Great vitamin D article by the vitamin D council.
Low FODMAP has been shown to be helpful in those who need tube feeding.
---
Laugh a Little!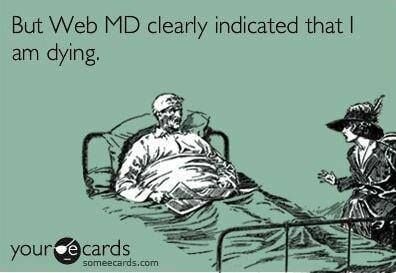 ---
Healthy Foodie
Emma Swanston: Chocolate Orange Chia Pudding
Rebecca Bohl: Paleo Taco Salad with Creamy Avocado Dressing
Sébastien Noël: Irish-Style Shepherd's Pie
Elana Amsterdam: Homemade Paleo Chocolate
---
Happiness Homework 
Lie in bed for a minute immediately after waking up and just observe the moment.
---
Dr. Ruscio's Quotable
"Let us remember: One book, one pen, one child, and one teacher can change the world."
— Malala Yousafzai
If you need help using this information to become healthier, click here
What do you think? I would like to hear your thoughts on the research, recipes and other info above.
I care about answering your questions and sharing my knowledge with you. Comment below with any health question you may have and I will incorporate it into our new monthly podcast just for you!
Dr. Ruscio is your leading functional and integrative doctor specializing in gut related disorders such as SIBO, leaky gut, Celiac, IBS and in thyroid disorders such as hypothyroid and hyperthyroid. For more information on how to become a patient, please contact our office. Serving the San Francisco bay area and distance patients via phone and Skype.